End User's License Agreement
For: The Licensed Software, PC OptiClean, hereinafter as ("Licensed Software")The Licensed Software "PC OptiClean" was created in cooperation with Smart PC Solutions, Inc. and Avanquest Software SAS
IMPORTANT—READ CAREFULLY:
Licensee acknowledges that the Pre-release Software does not represent the final product from Seguro Software, and may contain bugs, errors, and other problems that could cause system or other failures and data loss. Consequently, Seguro Software disclaims any warranty or liability obligations to Licensee of any kind whatsoever.IN APPLICABLE JURISDICTIONS WHERE LIABILITY CANNOT BE SO EXCLUDED FOR PRE-RELEASE SOFTWARE, BUT MAY BE LIMITED, SEGURO SOFTWARE'S LIABILITY, AND THAT OF ITS SUPPLIERS, SHALL BE LIMITED TO THE TOTAL OFFIFTY EUROS (50 EUR).Licensee acknowledges that Seguro Software has not promised or guaranteed to Licensee that the Pre-release Software will be announced or made available to anyone in the future, and thatSeguro Software has no express or implied obligation to Licensee to announce or introduce the Pre-release Software. Seguro Software may decide not to introduce a product similar to, orcompatible with, the Pre-release Software. Accordingly, Licensee acknowledges that any research or development that Licensee performs regarding the Pre-release Software, or any product associated with the Pre-release Software, is done entirely at Licensee's own risk.During the term of this EULA, if requested by Seguro Software, Licensee will provide feedback to Seguro Software regarding testing and use of the Pre-release Software, including error or bug reports.If Licensee has been provided the Pre-release Software pursuant to a separate written agreement, then Licensee's use of the Pre-release Software is also governed by that agreement. Notwithstanding anything in this EULA to the contrary, if Licensee is located outside the United States, Licensee will return or destroy all unreleased versions of the Pre-release Software within 30 days of the completion of Licensee's testing of the Pre-release Software if that date is earlier than the date scheduled for Seguro Software's first commercial shipment of the publicly released (commercial) software.SURVIVAL OF DISCLAIMERS.The exclusions of warranties and liability limitations shall survive the termination of this EULA, howsoever caused; but this survival shall not imply or create any continued right to use the Licensed Software after termination of this EULA.EXPORT RULES.Licensee shall not ship, transfer, or export Licensed Software into any country or use Licensed Software in any manner prohibited by the applicable export control laws, notably where applicable, the United States Export Administration Act, restrictions, or regulations (collectively the "Export Laws.") All rights to use the Licensed Software are granted on condition that Licensee complies with the Export Laws, and all such rights are forfeited if Licensee fails to comply with the Export Laws.INTELLECTUAL PROPERTY OWNERSHIP.The Licensed Software and any authorized copies that Licensee makes are the intellectual property of, and are owned by, Seguro Software, and by third parties whose intellectual property has been licensed by Seguro Software. The structure, organization, and code of the Licensed Software are the valuable trade secrets and confidential information of Seguro Software and such third parties. The Licensed Software is protected by law, including withoutlimitation, the copyright laws of the United States and other countries, and by international treaty provisions. Except as expressly provided in this EULA, Licensee is not granted any intellectual property rights in the Licensed Software.RESERVATION OF RIGHTS.Seguro Software reserves all rights not expressly granted to Licensee by this EULA. The rights granted to Licensee are limited to Seguro Software's intellectual property rights, and to the intellectual property rights of third parties licensed by Seguro Software. All rights are reserved under the copyright laws of France and/or of other countries, to Seguro Software, Avanquest Software SAS Legal Department, 92250 La Garenne Colombes - France.COMPLETE AGREEMENT and BINDING EFFECT.This EULA constitutes the entire agreement between the Licensee and Seguro Software relating to the Licensed Software, and it supersedes all prior or contemporaneous representations, discussions, undertakings, communications, agreements, arrangements, advertisements, and understandings regulating the Licensed Software. This EULA is binding on and made for the benefit of the parties and their successors and permitted assigns.MODIFICATION.This EULA may only be modified, supplemented or amended by a writing signed by an authorized officer of Seguro Software.SEVERABILITY.Except as provided in the "Dispute Resolution and Arbitration" Provision, if any provision of this EULA is determined by a court of competent jurisdiction to be contrary to law, that provision will be enforced to the maximum extent permissible, and the remaining provisions of this EULA will remain in full force and effect.WAIVER.No failure or delay by Seguro Software in exercising its rights or remedies shall operate as a waiver unless made by Seguro Software's specific written notice. No single or partial exerciseof any right or remedy of Seguro Software shall operate as a waiver or preclude any other, or further, exercise of that, or any other right, or remedy.PROOF OF COMPLIANCE.Within 30 calendar days after request from Seguro Software, or Seguro Software's authorizedrepresentative, Licensee will provide full documentation, and certify under penalty of perjury,that Licensee's use of any and all Licensed Software is in conformity with this EULA.TERMINATION. If Licensee breaches this EULA, and fails to cure any breach within 30 calendar days after request from Seguro Software, or Seguro Software's authorized representative, Seguro Software may terminate this EULA, whereupon all rights granted to Licensee shall immediately cease. Furthermore, upon termination, Licensee shall return to Seguro Software all copies of the Licensed Software, or verify in writing that all copies of the Licensed Software have been destroyed.MONEY-BACK GUARANTEEIf for any reason you, the Licensee, are dissatisfied with the Licensed Software you may obtain a refund of the paid amount for the Licensed Software within 30 calendar days after acquiring it, by contacting Seguro Software at https://www.pcopticlean.com/support.php to obtain the refund. Once you receive the refund, the License granted by this EULA is no longer valid and any use of the Software will infringe Seguro Software's copyright rights

PC OptiClean is compatible with Microsoft® Windows 10, Windows 8, Windows 7, Windows Vista®, and Windows XP

PC OptiClean is a software tool that helps keep your PC at it's optimal peak performance. The free version of this software allows you to scan and analyze your system for issues, junk files, and setting optimizations. Upgrading to the paid premium version ($29.97/$43.94) allows you to fix issues, clean up and optimize your PC settings and comes with a 60 day guarantee.
System Requirements
PC OptiClean operates best with the following minimum system specifications:
Microsoft® Windows

PC OptiClean is compatible with Microsoft® Windows 10, Windows 8.1, Windows 8, Windows 7, Windows Vista®, Windows XP Pro & Windows XP Home, 32 & 64 bit Operating Systems.

Minimum

Internet Access (to register)
1024 (1GB) RAM
10MB Hard Drive Space

Recommended

Internet Access (for updates)
2048 (2GB) RAM
50MB Hard Drive Space

Versions

Free - $0.00
Premium - $29.97
Premium Pro - $43.94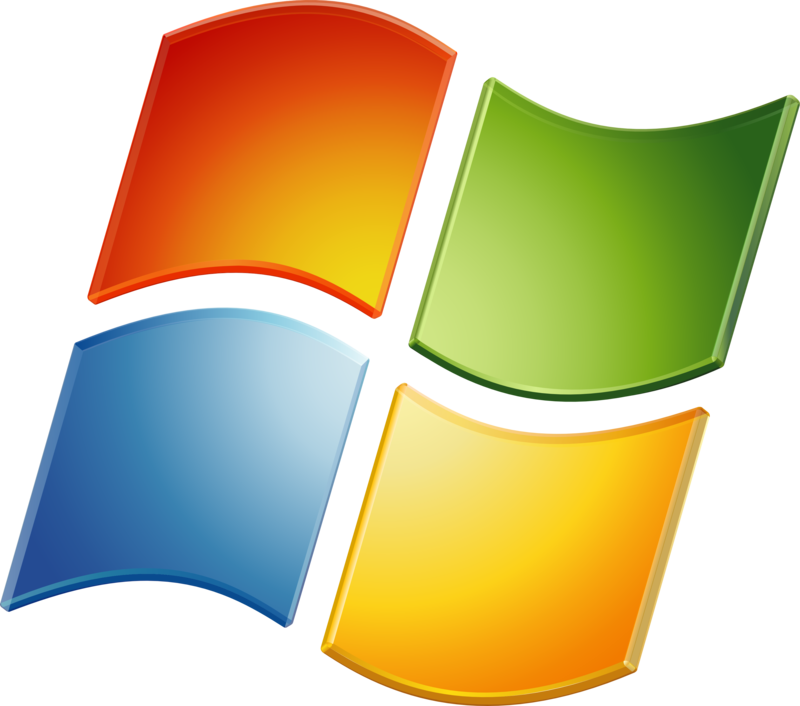 Microsoft® Windows 10, Windows 8, Windows 7, Windows Vista®, Windows XP Compatible
Copyright 2019 PC OptiClean. All Rights Reserved. // Seguro Software, 5828 Riley Street #3, San Diego, CA 92110, California/United States - 1-800-439-7194